Come join us at Waza
We believe that our employees are the driving force behind our success. We're always looking for talented individuals to join our team and help us achieve our goals.
As a member of the Waza team, you'll have the opportunity to work in a dynamic, fast-paced environment where your skills and expertise will be valued and appreciated.
We offer competitive salaries, comprehensive benefits, and opportunities for career growth and advancement.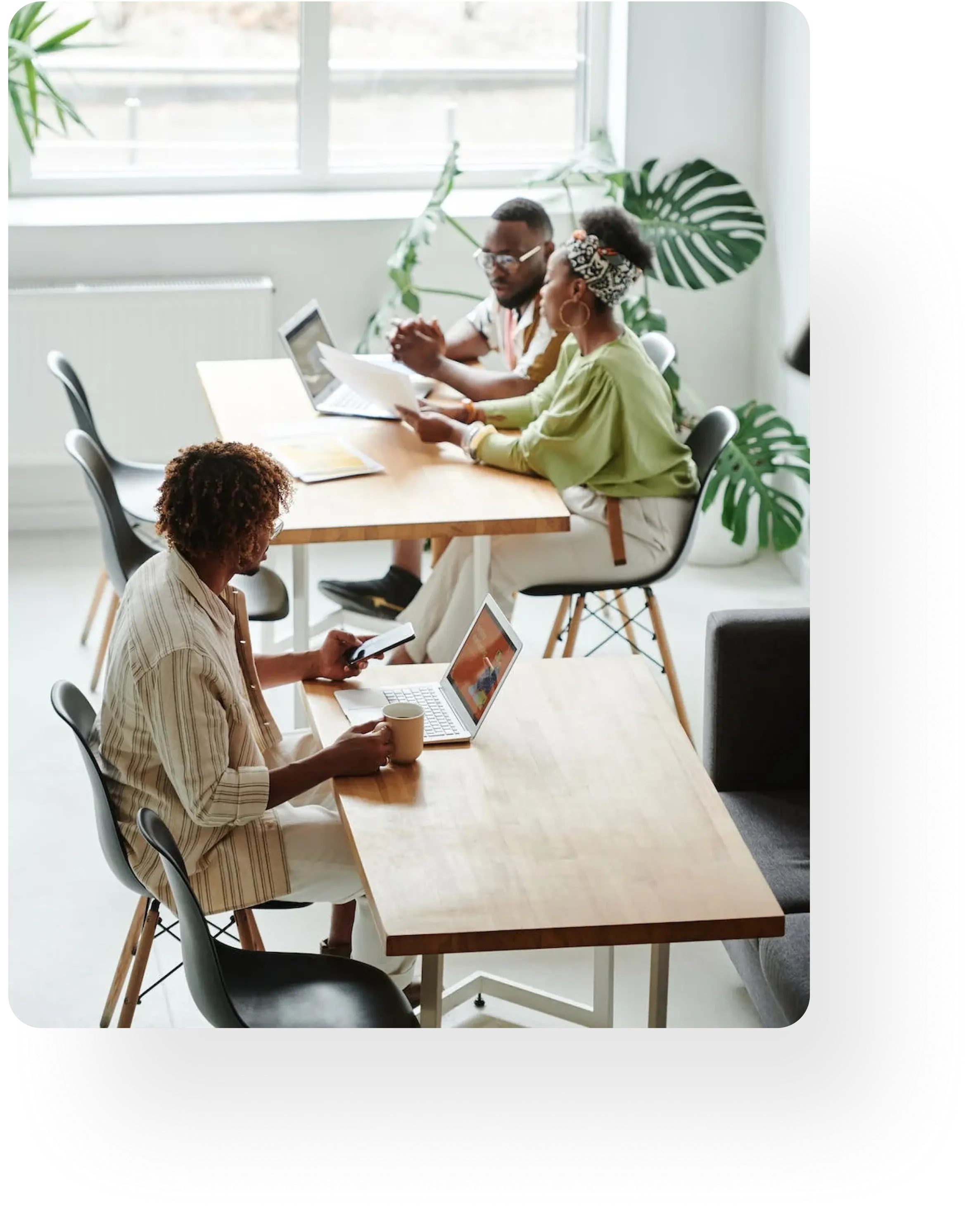 Our Philosophy
The values that define us
We are dedicated to providing our clients with the tools they need to stay competitive in today's rapidly changing business landscape
Ownership
We encourage you to take responsibility for your work and see yourself as a key contributor to the success of the company
Innovation
We foster a culture of innovation by giving you the time and resources to experiment with new ideas and technologies
Service
Waza fosters a culture of service where every employee contributes to providing top-notch customer experience.
Transparency
We believe in open communication and transparency, and are committed to building trust and long-term relationships with our customers
Integrity
We believe in doing the right thing, even when it's difficult, and being honest and ethical in all business dealings
Collaboration
We believe in the power of collaboration and work closely with our customers, partners, and employees to achieve our goals
Benefits of working with us
At Waza as we offer a wide range of meaningful benefits that empower our people to thrive no matter their role
Health Insurance
Our employees enjoy comprehensive and quality health insurance benefits.
Gym membership
Promote your overall health and wellness with access to fitness facilities
Flexible working condition
Our members enjoy work-life balance and increased productivity with our flexible work arrangements
Paid parental leave
We give employees the time they need to bond with their new child and adjust to the demands of parenthood
Paid annual leave
Take time to recharge with our paid annual leave, ensuring you have the chance to rest and rejuvenate.
Career growth
We empower your career growth with our mentorship opportunities, and career advancement support.
Employee pension
Secure your financial future with our employee pension plans, providing long-term financial stability.
Open roles at Waza
We're actively reviewing our hiring plans, and will post roles as soon as they become available.